Glaucoma Detection Program
---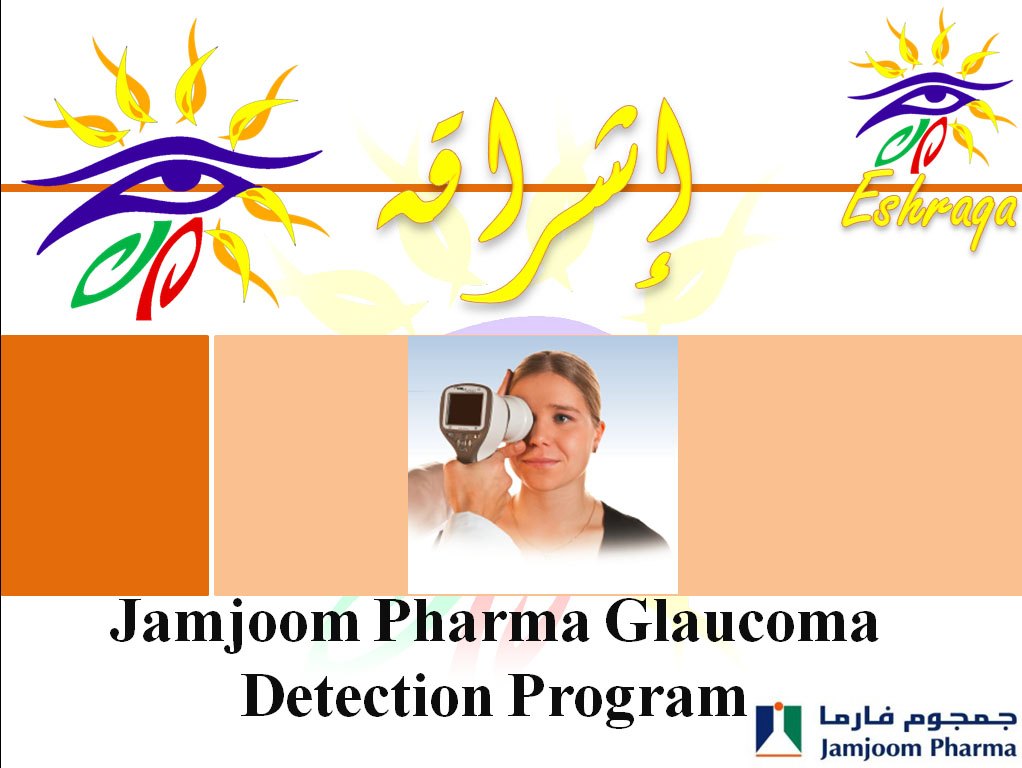 As a part of the corporate social responsibility program, Jamjoom Pharma has introduced a new project called Eshraqa (Sunrise)
---
The project aims to diagnose glaucoma in early stages of the disease, through mass screening in 3 of the developing countries (Iraq, Egypt & Morocco)Glaucoma is known to be a silent disease, this is why it is called (the silent thief ).
---
Unfortunately in most cases patient does not discover the disease except in late stages after losing the peripheral vision in his eyes.Jamjoom Pharma employs the most recent technology to provide effective and accurate mass screening in rural areas, governmental hospitals and private clinics.
---
This project will also carryout awareness campaign through Arabic presentations directed at the patients. Patient booklets about glaucoma and follow up card will be provided to the patients diagnosed with glaucoma.In order to ensure the efficient  execution of the project, a third party Infomine company, will handle the project in Egypt while in Morocco it will be handled by Moroccan Ophthalmology Society.
---
The objective of Jamjoom Pharma is to screen 10,000 people in 2014.
---