Jamjoom Pharma Scholarship(JPS)
---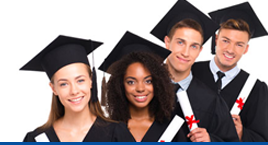 Jamjoom Pharma is proud to launch its vibrant CME program (JPS – Jamjoom pharma Scholarship) in cooperation with the ICO (International Council of Ophthalmology). This entirely funded scholarship comprises of a fellowship program for eligible candidates in ICO nominated countries.
---
Jamjoom Pharma will establish a selection committee which will consist of head of societies, head of departments & key ophthalmologists leaders. This committee will be authorized to select the candidates for the fellowship program.
---
Candidates who are applying must submit the following:
---
    √ A scanned copy of the title page of the passport.
    √ Certificate of "specialist in ophthalmology" in English or a certified translation in English, should this be a university degree or hospital certification.
    √ A confirmation from the Institute on the completion of residency training
    √ Two recommendation letters from superiors with clear indication on work performance and tasks allocated
    √ Maximum age for applicants is limited to 40 years
    √ Candidates must be willing to travel abroad for training
---
ICO will assist the selected candidates with their applications. All the above mentioned conditions have to be met in order to obtain a confirmation on eligibility
Once the selection has been finalized, the selected candidates will be granted an access to ICO Directory of Training Centers. This directory will provide a list of training institutes in various countries. The candidates will reserve the right to choose between these nominated countries and opt for a three month training program.
---
All final verdicts regarding the selected physicians will be solely made by the ICO, with no influence from Jamjoom pharma.
Jamjoom Pharma has initiated this program as a gesture of corporate social responsibility and as a means to give back to the medical profession in our area.